The third near enemy of compassion is idiot compassion. This is when we avoid conflict and protect our good image by being kind when we should definitely say "no." Compassion doesn't only imply trying to be good. When we find ourselves in an aggressive relationship, we need to set clear boundaries. The kindest thing we can do for everyone concerned is to know when to say "enough." Many people use Buddhist ideals to justify self-debasement. In the name of not shutting our heart we let people walk all over us. It is said that in order not to break our vow of compassion we have to learn when to stop aggression and draw the line. There are times when the only way to bring down barriers is to set boundaries. ~Pema Chodron, The Places That Scare You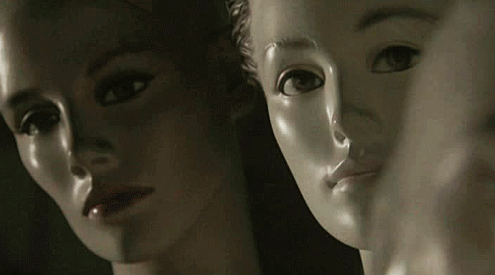 i want to take a moment to express gratitude. although the last couple of months have been about as chaotic as any part of my life, upon reflection it is easy to realize that amidst any unsavory drama or lust for power and collateral, i remain completely living on the inside of a miracle. the cacaphony of any overly aggressive fake-it-till-you-make-its that i may encounter on these last decades of my journey, a larger reality is that i am still standing after others i have loved and known have passed remains to be true. i am humbled and thankful for this.
i don't have to live in frustration unless i choose to do so. i do have choice. and the choice to let shit go slides up next to me and whispers in my ear- "there is plenty for everyone. you don't need this specific one."
this whisper (which often comes after the swell of a tide) is the universe's gift to me. i get to remember that whatever today is about certainly does not define the meaning or purpose of my life. people seem to devalue me now and again. i seem to devalue others as well- hopefully not as often.
i now realize i had been swept up in my own desire and greed. it was powerful and somewhat intoxicating. as it turns out intoxicating can really just be toxic with a few la-de-das added in. at least that's been my summer.
even after all this time, i sometimes get halfway up the trail in the wrong direction before i have to back myself down and head a better way.
People just don't know what I'm about They haven't seen what's there behind my smile There's so much more of me I'm showing now (These are the pieces of me)
When it looks like I'm up sometimes I'm down I'm alone even with people all around But that don't change the happiness I found (Theses are the pieces of me)
So when you look at me face You gotta know that I'm made Of everything love and pain These are the pieces of me
Like every woman I know I'm complicated for sho' But when I love I love 'til there's no love no more These are pieces of me
So many colors (That make up the woman that you see) A friend and lover (Anything you want yes I can be) I can run the business and make time for fantasy (These are pieces of me)
Now I'm gonna make mistakes from time to time But in the end believe that I'm gon' fly No matter if I'm wrong or if m rite (These are the pieces of me)
So when you look at me face You gotta know that I'm made Of everything love and pain These are the pieces of me
Like every other man I know I'm complicated for sho' But when I love I love 'til there's no love no more These are the pieces of me
Oh as the pieces of me start to unfold Now I start to understand all that I am A woman not afraid to be strong
So when you look at me face You gotta know that I'm made Of everything love and pain These are the pieces of me
Like every other man I know I'm complicated for sho' But when I love I love 'til there's no love no more These are the pieces of me….ledisi